US EPA Expands Safer Chemical Ingredients List with 10 New Additions
---
---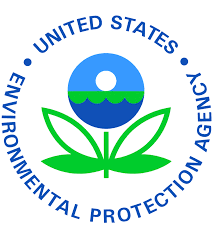 In a recent update, the U.S. Environmental Protection Agency (EPA) has expanded the Safer Chemical Ingredients List (SCIL) by adding 10 new chemicals. The SCIL, part of the EPA's Safer Choice program, now contains a total of 1,071 chemicals that meet stringent safety criteria for their intended use.
The SCIL serves as a valuable resource in promoting transparency in safer chemistry. It aids product manufacturers in identifying safer ingredients for their high-functioning products, helps chemical manufacturers showcase their safer products, guides retailers in shaping sustainability programs, and supports environmental and health advocates in their efforts to encourage the use of safer chemistry within the industry.
The addition of these chemicals aligns with the Biden-Harris Administration's goals, incentivizing innovation in safer chemistry. This innovation can have positive effects on environmental justice, climate change resilience, and water quality improvement.
EPA's Safer Choice program certifies products containing ingredients that meet strict human health and environmental safety standards, allowing them to display the Safer Choice label. Manufacturers are encouraged to submit their safer chemicals for EPA review and inclusion on the SCIL, which is updated annually to reflect advancements in safer chemistry.
The Safer Choice program, with its certified products and reliable labeling system, empowers consumers to make safer and more environmentally conscious choices when shopping for products.
MORE INFO ON www.lawbc.com