PFOS | Chemical Selected for Consideration for Listing by the Carcinogen Identification Committee and Request for Relevant Information on the Carcinogenic Hazard
---
---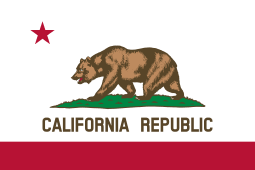 The California Environmental Protection Agency's Office of Environmental Health Hazard Assessment (OEHHA) is the lead agency for the implementation of Proposition 65. The Carcinogen Identification Committee (CIC) of OEHHA's Science Advisory Board serves as the state's qualified experts and renders an opinion about whether a chemical has been clearly shown to cause cancer. Chemicals identified as carcinogens by the CIC are added to the Proposition 65 list.
OEHHA has selected perfluorooctane sulfonate (PFOS) and its salts and transformation and degradation precursors (referred to hereafter as "this chemical") for the CIC's review for possible listing under Proposition 65. This was selected from chemicals prioritized by the CIC in 2020.
OEHHA is initiating the development of hazard identification materials, for presentation at a future meeting of the CIC for consideration of listing under Proposition 65. By this notice, OEHHA is giving the public an opportunity to provide information relevant to the assessment of the evidence of carcinogenicity for this chemical. Relevant information includes but is not limited to:
(*) Transformation and/or degradation precursors of PFOS
(*) Cancer bioassays
(*) Cancer epidemiological studies
(*) Genotoxicity testing
(*) Other pertinent data on:
(*) Pharmacokinetics
(*) Effects on biochemical and physiological processes, including findings in humans
Interested parties wishing to provide such information should submit it in accordance with the instructions given below.
CONTINUE READING ON oehha.ca.gov