IARC and partners establish International Collaboration for Cancer Classification and Research (IC3R)
---
---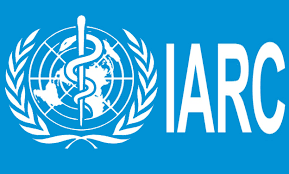 The International Agency for Research on Cancer (IARC), together with several international partners, has established the International Collaboration for Cancer Classification and Research (IC3R) to promote evidence-based practice and standards for cancer classification and research. IC3R will help to address challenges related to tumour classification, such as its increasingly multidimensional nature, the overwhelming amount of scientific information available in this area, and the translation of research findings into tumour classification and cancer diagnoses.
IC3R is an initiative of the WHO Classification of Tumours Group (WCT) at IARC, which produces the WHO Classification of Tumours series used by pathologists and cancer researchers worldwide. WCT is uniquely situated to initiate an international collaboration to assess tumour classification and its relevant issues. IC3R will provide a forum to coordinate evidence generation, synthesis, evaluation, and standard setting for tumour classification.
IC3R member institutions include universities, research centres, and other interested parties. Each member will assign representatives to discuss and coordinate international efforts for the provision of high-level, up-to-date evidence and to promote universal cancer classification standards. IC3R is expected to produce deliverables that will have a high impact in the field of tumour classification and cancer research.
CONTINUE READING ON www.iarc.fr