US EPA New Rule: Diisononyl Phthalate Added to Toxic Chemical Reporting Requirements for Community Right-to-Know
---
---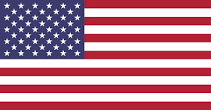 The Environmental Protection Agency (EPA) in the United States has proposed a final rule, effective from September 12, 2023, to add the diisononyl phthalate (DINP) category to the list of toxic chemicals requiring reporting under the Emergency Planning and Community Right-to-Know Act (EPCRA) and the Pollution Prevention Act (PPA).
The DINP category includes branched alkyl di-esters of 1,2 benzenedicarboxylic acid with alkyl ester moieties containing a total of nine carbons. This addition is based on the potential for serious or irreversible reproductive dysfunctions, as well as other chronic health effects such as developmental, kidney, and liver toxicity.
The objective of this rule is to safeguard human health, protect the environment, and ensure consumer safety.
MORE INFO AND DOCUMENTS chemycal.com