Carper Statement on the 50th Anniversary of the Environmental Protection Agency
---
---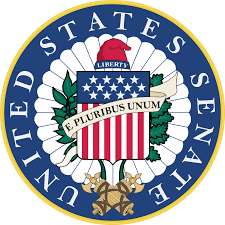 WASHINGTON, D.C. – Today, U.S. Senator Tom Carper (D-Del.), top Democrat on the Senate Environment and Public Works Committee, released the following statement to recognize the 50th Anniversary of the Environmental Protection Agency (EPA).
"For 50 years, the American people have relied on the Environmental Protection Agency to ensure the air we breathe is clean, the water we drink is safe, the communities we call home are free of pollution, and the products we use are free of toxins.
"Many people may not remember a time before the EPA, before the Clean Water Act and Clean Air Act became law of the land. But I do. I remember when industries polluted our skies with plumes of acrid smoke and poisoned our waterways with toxic waste. Communities were cloaked in suffocating smog. Many of us have the luxury of largely forgetting these frightening circumstances today because of the work of EPA.
CONTINUE READING ON www.epw.senate.gov