US OSHA Releases Spring 2019 Regulatory Agenda | Silica Standard for Construction
---
---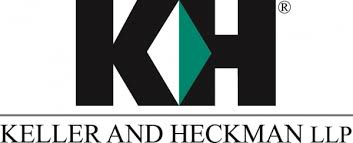 Late last week, the U.S. Occupational Safety and Health Administration (OSHA) released its updated regulatory agenda, which includes a number of rulemakings slated to be proposed or finalized in the coming months. This Spring 2019 agenda highlights OSHA's priorities for regulatory action in the near future.
Below lists five notable upcoming rulemakings included on the regulatory agenda:
1. Silica Standard for Construction: OSHA stated its intention to publish a Request for Information (RFI) by May 2019 soliciting comment on potential updates to Table 1 of the Silica Standard for the Construction Industry. Construction industry employers who comply with the engineering controls, work practices, and respiratory protection specified for the task in Table 1 are not required to perform exposure assessments or comply with the permissible exposure limit in the silica standard. OSHA is interested in gathering information from stakeholders on the effectiveness of control measures, tasks and tools that are not currently listed in Table 1 and will evaluate information to determine if revisions to Table 1 are appropriate.
[...]
3. Hazard Communication: OSHA stated its intention to publish its much-anticipated proposed rule to harmonize the Hazard Communication Standard (HCS) with the "latest edition" of the Globally Harmonized System of Classification and Labeling of Chemicals (GHS). OSHA intends to publish the proposed rule by December 2019. OSHA acknowledges that the GHS is a "living document and has been updated several times since OSHA's [March 2012] rulemaking." OSHA notes in the agenda that the HCS is currently based on Revision 3 of the GHS, while the United Nations has completed Revision 7. Revision 8 is due to be released this summer.
CONTINUE READING ON www.khlaw.com