European Commission seeking feedback on State aid rules for agriculture and forestry
---
---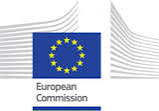 The Commission launched a public consultation to evaluate and review the rules for state aid in agriculture, rural areas and forestry.
This consultation targets public authorities who grant or deal with state aid, aid beneficiaries from the relevant sectors, and other stakeholders with hands-on experience and/or in-depth knowledge of state aid in agriculture and forestry. It aims at gathering feedback on the current framework of state aid rules, and on designing the next one for the period 2021-2027.
The results will feed into a Commission Staff Working Document on the evaluation of the current rules and into the Impact Assessment for the adoption of a new state aid framework for the period 2021-2027.
The consultation is opened for a period of 12 weeks in all official EU languages.
CONTINUE READING ON ec.europa.eu