Air quality - revision of EU rules || Feedback period 27 October 2022 - 25 December 2022
---
---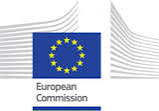 Clean air is essential for our health and that of the environment. To this end, the EU sets standards to avoid the buildup of excessive pollution concentrations.
As part of the European Green Deal, the EU is revising these standards, to align them more closely with the recommendations of the World Health Organization.
It also aims to improve overall EU legislation for clean air, building on the lessons learnt from last year's evaluation ('fitness check') of EU rules in this field.
CONTINUE READING ON: ec.europa.eu