Brexit preparedness by Phil Hogan, EU Commissioner for Agriculture & Rural Development
---
---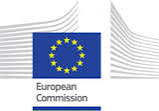 This morning , the European Commission adopted the latest in a series of Brexit Preparedness Communications, in which we reiterated our call to all stakeholders to prepare for a no-deal scenario.
In order to help businesses that trade with the UK, we have published a detailed checklist on final preparations.
Today's Communication contributes further to the Commission's extensive preparedness for a no-deal Brexit, which includes 46 legislative initiatives and legal acts (a further five were adopted today), 100 Brexit preparedness notices (across the full spectrum of EU activities) and 5 earlier Communications on Brexit preparedness (July 2018, November 2018, December 2018, April 2019 and June 2019).
CONTINUE READING: ec.europa.eu