EU to deny citizens longer-lasting and repairable popular consumer products
---
---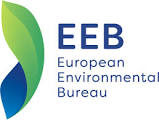 The European Commission has considerably weakened proposals that would oblige manufacturers to make home appliances easily repairable and longer-lasting by design. The move follows increasing pressure from major appliance lobby groups which goes against support for these measures from citizens.
The main categories of products concerned are lighting, displays, washing machines, dishwashers and fridges. Tech companies like Apple and Bosch, which are represented in Brussels by some of the most powerful lobby groups, have made it increasingly difficult and expensive to fix their products or replace key components.
Hampering repair can help to drive sales. But this comes at the expense of people and the planet, according to a coalition of NGOs led by the European Environmental Bureau and ECOS.
The weakening of the proposals is a big blow to consumers, who are tired of wasting money on products that are designed to become waste prematurely.
CONTINUE READING ON eeb.org