UK REACH – Applications for authorisation AFA016-01 – MOCA
---
---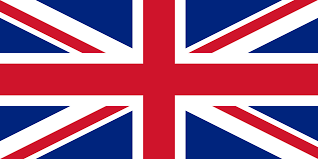 Applicant: Custom Moulded Polyurethane Limited (CMP Ltd)
Application type: Initial
Substance name: 2,2'-Dichloro-4,4'-methylenedianiline (MOCA, MbOCA)
EC Number: 202-918-9
CAS Number: 101-14-4
Annex 14 Entry Number: 27
Proposed use: Industrial use of MbOCA as a curing agent/chain extender in hot cast polyurethane elastomer production.
Broad information on use applied for (conditions of use and function):
Custom Moulded Polyurethane Ltd commenced manufacturing in 2004. As the company name suggests it specialises in the design and manufacture of bespoke hot cast polyurethane components. The business manufactures high tensile strength cast polyurethane components processed using TDI prepolymers cured with MbOCA. Example components manufactured include wheels, engine and gearbox mounts and rollers, plus a vast range of very tough diverse engineering components. Manufactured parts are used by a wide range of sectors some of which include water treatment, automotive industry, rail transport sector and lifesaving recovery vehicles.
The Applicant asserts that MbOCA-cured polyurethanes are tough, durable and they have better all-round technical performance than polyurethanes cured with alternatives. MbOCA cured components provide high load bearing capacity, good abrasion resistance, high tensile strength, compression set and rebound resilience. MbOCA is much easier to process than any alternative chain extender and is a lower cost raw material with lower manufacturing reject levels. In summary, there is no "drop in " replacement for MbOCA.
CONTINUE READING ON: consultations.hse.gov.uk