California OEHHA and EPA's Prop. 65/FIFRA Skirmish | The Latest in a 30 Year Dispute over Pesticide Labeling
---
---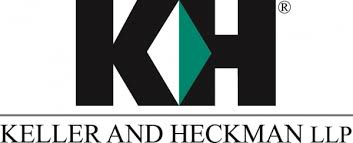 This commentary article is the first of a three-part series about EPA and OEHHA's recent exchange regarding glyphosate labeling and how it plays into a 30-year EPA/OEHHA pesticide labeling dispute. Part I addresses EPA's recent statement that Prop 65 cancer warnings for glyphosate on pesticide labels are false and misleading because glyphosate is not a carcinogen.
Part I also addresses OEHHA's response. Part II addresses the longstanding discord between FIFRA and Prop 65 regulation of pesticide labeling. Part III addresses the state of preemption case law as it relates to pesticide labeling.
Part 1: The Recent Skirmish: EPA's Dear Registrant Letter and OEHHA's Response
On August 7, 2019, EPA fired a shot across the bow of the California agency responsible for Proposition 65,[1] OEHHA,[2] by issuing a letter[3] to a glyphosate registrant notifying it that use of the Prop 65 "safe harbor" cancer warning on glyphosate product labels would be "false and misleading"—and therefore subject to enforcement—under the federal pesticide law, FIFRA.[4] EPA's "Dear Registrant letter" is a rebuttal to OEHHA's Prop 65 listing of glyphosate as a carcinogen. It is a statement of disagreement—according to EPA, glyphosate is not a carcinogen, and to act as if it is a carcinogen would be false and misleading. OEHHA mounted a precarious response to EPA's Dear Registrant letter by pointing to the Constitutionality of California's Prop 65 listing procedures and the alleged scientific legitimacy of the IARC[5] report[6] underpinning the listing.
CONTINUE READING ON www.khlaw.com