Big science and industry join forces to innovate new space technologies
---
---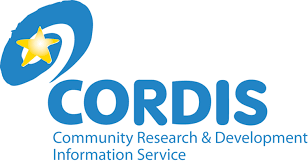 Research innovating the materials behind space technologies as well as their manufacturing methods will pave the way for more successful space missions and applications for use on Earth. In 2016, the global space economy totalled $345 billion (€296 / £262 billion) worldwide; developing innovative technologies is key to ensuring Europe continues to play an important role in this global and highly competitive sector.

Pooling European science and engineering resources for industry, across research techniques, is critical for innovation in space research, technology and its applications. This ethos is echoed in an agreement signed by the ILL and ESRF, establishing the intent to collaborate with leading European space companies OHB System AG and MT Aerospace AG to further the field. As the world's flagship neutron and synchrotron facilities, ILL and ESRF will unite their best-in-class resources, facilities and expertise to tackle challenges together with OHB System AG and MT Aerospace AG experts in the field of advanced characterisation of aerospace materials and fabrication processes. Together, the two sister companies boast more than 85 years of heritage in aerospace programs. Satellites by OHB System AG cover the whole range of satellite applications - from telecommunications, Earth observation, navigation, reconnaissance to exploration and science. MT Aerospace AG, a technological leader in lightweight metal and composite engineering, develops and delivers key components for Ariane launchers, aeronautics and space vehicles.

Scientists and engineers are developing smarter materials and components to make more efficient devices and systems for space deployment. Mastering the methodologies that lead to new and better materials requires a detailed knowledge of their structure at the atomic or molecular level. As ILL's neutrons are non-destructive and can explore deep inside matter, they are an ideal probe for most materials. ESRF's high-energy non-destructive X-rays go far beyond lab-based X-ray beams, with their ability to penetrate deeply in large structures and provide atomic to micron-scale structural data using a huge range of techniques, including in situ micro- and nano-computed tomography (CT).
CONTINUE READING ON cordis.europa.eu