Draft amendment to EU Decision 2006/771/EC as regards technological and market developments in the area of radio spectrum use for short-range devices
---
---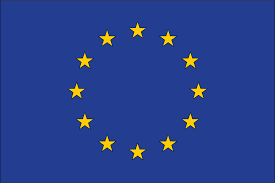 Title of document
Draft Commission Implementing Decision amending Decision 2006/771/EC as regards technological and market developments in the area of radio spectrum use for short-range devices (4 pages + Annex 47 pages, in English)
Description
This draft Commission Implementing Decision requires Member States to designate and make available on a non-exclusive, non-interference and non-protected basis the frequency bands for the types of short-range devices, subject to the specific conditions and by the implementation deadline, as laid down in the technical annex.
Notifying member: European Union
Notification: G/TBT/N/EU/654
Objective tag
Other
Objective
This draft Commission Implementing Decision will amend the short-range devices Decision (the SRD Decision – Decision 2006/771/EC as last amended by Decision 2017/1483/EU) by replacing the technical annex in place with an updated version in order to respond to the rapid changes in technology and the emergence of new short-range applications. This new version of the technical annex will increase the number of harmonised frequency bands that can be used by short-range devices. In addition, it contains some clarifications as well as minor changes of technical parameters for enhanced spectrum access of existing harmonised entries.
Documents

Agency responsible
European Commission
Timing:
Submission: 08/05/2019
Reception: 08/05/2019
Distribution: 09/05/2019
Final date for comments: 08/07/2019
Proposed date of adoption: N/A