Caroline Semaille appointed Managing Director General of the Regulated Products Division
---
---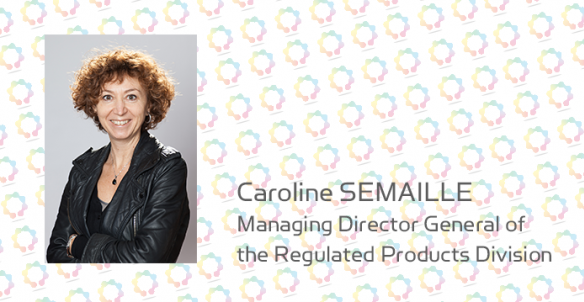 Caroline Semaille was appointed Managing Director General of the ANSES Regulated Products Division on 29 April 2019. She succeeds Françoise Weber, who decided to retire. Ms Semaille, a Public Health Hospital Practitioner, will now coordinate the Agency's various departments responsible for the assessment and marketing authorisations of plant protection products, fertilisers, growing media, adjuvants, active substances, biocidal products and veterinary medicinal products.
Caroline Semaille, a hospital practitioner working in the areas of public health and infectious diseases, holds an authorisation to supervise life science and health research, and has written several publications.
Throughout her professional career, she has devoted herself to infectious disease issues, and in particular, fighting HIV/AIDS through prevention, research, surveillance and clinical projects in conjunction with a range of public and private organisations, as well as through humanitarian missions with Médecins du Monde in Southeast Asia.
"This new position at ANSES aligns fully with my values of public service and my commitment to addressing environmental and public health challenges. My aim will be to ensure that all information and contextual knowledge is fully taken into account to protect the public's safety at a time of rapid social change." (Caroline Semaille)
CONTINUE READING ON anses.fr