Protecting European Consumers: follow-up action on dangerous product alerts increased significantly in 2019
---
---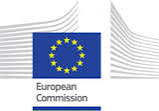 Today, the European Commission published its latest report on the Commission's system to prevent or restrict the selling of dangerous products on the market, the so-called 'Rapid Alert System'. The report shows that the number of actions taken by authorities following an alert is growing year on year, reaching 4,477 in 2019 compared to 4050 in 2018.
Didier Reynders, Commissioner for Justice, said: "The Rapid Alert System is available 24 hours, 7 days a week, keeping information flowing and our single market safe. As we have seen from the 2019 report, a record level of work is being carried out to protect consumers from dangerous products and potential harm. Moreover, the Commission has been working with Member States to increase testing of products. This work led to an additional 75 products being flagged through our Rapid Alert System since the end of last year.
In 2019, authorities from 31 participating countries of the Rapid Alert System (EU Member States plus the UK, Norway, Iceland and Liechtenstein) exchanged 2,243 alerts on dangerous products through the system, which prompted 4,477 follow-up actions. This represents an increase of 10% from last year and of 63% since 2015. Actions taken range from the withdrawal or destruction of a product by distributors and retailers before they reach consumers, to recalling unsafe products from users.
CONTINUE READING ON: ec.europa.eu