Canada | Cosmetics Ingredient Hotlist 2022 Update
---
---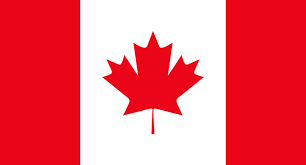 The 2022 update to the Cosmetic Ingredient Hotlist was posted by Health Canada on August 26th.
Items Added
Ethylhexyl Ethylhexanoate - This ingredient was added to the list of restricted substances due to health concerns, as assessed by the Government of Canada's Chemicals Management Plan (CMP) under the Canadian Environmental Protection Act, 1999 (CEPA 1999).
Azelaic acid and its salts - These ingredients were added to the list of restricted substances due to known therapeutic properties and risk of skin irritation at concentrations above the maximum permitted concentration of 14%.
Items Amended
Retinoic acid and its salts - This entry was amended to add salts for clarity. Salts are expected to convert to retinoic acid when mixed in solution. Retinoic acid has known therapeutic action at low concentration, with marketed prescription drugs for topical use containing retinoic acid at a concentration as low as 0.01% listed in Health Canada's Drug Product Database.
Eucalyptus oil - The entry was amended to better mitigate the risk of unintentional ingestion, particularly in pediatric populations, by introducing cautionary label statements for certain products with concentrations greater than 0.022%.
Peroxide and peroxide-generating compounds - The entry was amended to clarify that for oral cosmetics containing more than 3% hydrogen peroxide (or equivalent) hydrogen peroxide concentrations in saliva will continue to be requested but, concentrations within the soft tissue of the oral cavity will not be routinely requested. Furthermore, the statement allowing evidence that may include analog studies from recognized sources or independent clinical research was removed.
p-Hydroxyanisole - The entry was amended to expand the permitted nail product categories to include products for consumer use, and increase the maximum concentration permitted for these products.
CONTINUE READING ON www.canada.ca/en/health-canada/