FDA Advisory No.2021-0321 || Public Health Warning Against the Purchase and Use of Unnotified Toy and Childcare Article (TCCA) TOYS PLASTIC MOTORCYCLE TOY
---
---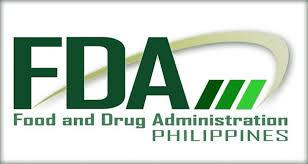 The Food and Drug Administration (FDA) warns the public from purchasing and using the unnotified toy and childcare article (TCCA) product, TOYS PLASTIC MOTORCYCLE TOY.
The abovementioned product was verified by FDA through postmarketing surveillance and shows no valid Certificate of Product Notification (CPN) as of 10 February 2021. Pursuant to Book II, Article I, Section 1 (a) of the Rules and Regulations Implementing Republic Act No. 9711, otherwise known as the "Food and Drug Administration Act of 2009", the manufacture, importation, exportation, sale, offering for sale, distribution, transfer, non-consumer use, promotion, advertising, or sponsorship of any health product without the proper authorization from the FDA is prohibited.
Since the abovementioned unnotified toy and childcare article product has not gone through the notification process of the FDA, the agency cannot assure their quality and safety. The use of such violative product may pose health risks to consumers.

Potential hazards may come from ingredients that are not allowed to be part of a toy and childcare article product. The use of substandard and possibly adulterated toy and childcare article product may result to health risks including, but not limited to, endocrine disruption and reproductive or development effects; or may result to injury, choking or suffocation due to its small or broken parts.
CONTINUE READING ON ww2.fda.gov.ph