Administrator Wheeler Delivers Remarks at the Mid-Atlantic Lead Forum to Kick Off Children's Health Month
---
---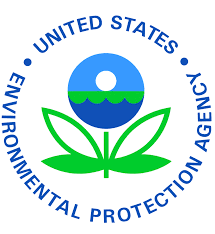 WASHINGTON (Oct. 1, 2019) — This morning, EPA Administrator Andrew Wheeler addressed the Mid-Atlantic Lead Forum in Hunt Valley, Maryland. Below are his remarks as prepared for delivery:
"We hold this important forum on the first day of Children's Health Month. The first – and most fundamental – responsibility of government is to protect the people, especially the most vulnerable among us.
All Americans – regardless of their age, race, income, or home address – deserve an opportunity to live in safe and healthy environments. And we know that children are especially vulnerable to the potential health effects of many hazards, including lead, which can severely and permanently impact their health and development. It is critical that our decisions and actions protect children's health and their future.
We'll be hosting multiple events throughout the country this month to highlight Children's Health Month. And today, we are releasing our new Children's Health Booklet that highlights all our programs and resources that are available to local communities. I want to commend the EPA staff that put this booklet together. It is an impressive catalog of Agency resources and assistance available to our state and local partners.
In fact, just yesterday, we announced the availability of $10 million in rebates to upgrade our nation's school bus engines. EPA standards for new diesel engines can make them more than 90 percent cleaner than older ones. But many older engines still in operation pre-date these standards. Through the Diesel Emissions Reduction Act, we provide funding to fleet owners to replace older bus engines.
CONTINUE READING ON www.epa.gov