EPA Secures $21 Million Agreement | Sherwin-Williams Company to Remove Lead and Arsenic Contaminated Soil
---
---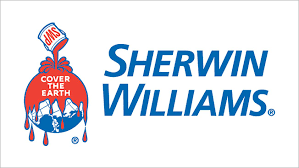 The U.S. Environmental Protection Agency (EPA) and the Department of Justice announced a finalized consent decree with The Sherwin-Williams Company to remove lead and arsenic contaminated soil and sediment at the United States Avenue Burn Superfund site in Gibbsboro, New Jersey.
The site is one of three Superfund sites in Gibbsboro and Voorhees, New Jersey where Sherwin-Williams is doing cleanup work. It is located near a former paint manufacturing plant and was used as a paint waste dump.
Sherwin-Williams will pay an estimated $21 million to clean up the site and pay nearly $1.5 million towards reimbursement of EPA's past response costs related to the three sites.
Additionally, the agreement calls for the company to pay future response costs in overseeing the work to be performed under the consent decree, which was entered by the court on April 16, 2019.
CONTINUE READING ON www.epa.gov