European Commission takes stock of relations within food supply chain
---
---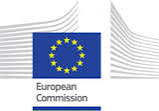 Ahead of the implementation at national level of the Directive on unfair trading practices (UTPs) in business-to-business relationships in the agricultural and food supply chain, the Commission is seeking feedback from operators on their experiences as suppliers in the agri-food supply chain.
This baseline survey aims at capturing the state of play before these new national measures are implemented. It will be followed by annual surveys that will enable the Commission to assess the effectiveness of measures taken by Member States in relation to the Directive.
It targets suppliers, including farmers and small enterprises, who are active in the production, trading, processing or wholesale stages of the agri-food supply chain and will be open until 31 January 2021.
CONTINUE READING ON ec.europa.eu