EU Commission prohibits Wieland's acquisition of Aurubis Rolled Products and Schwermetall
---
---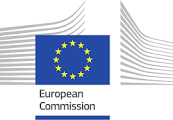 Commissioner Margrethe Vestager, in charge of competition policy, said: "Rolled copper products are a key input for many industries in Europe, including for producing parts used in cutting edge sectors such as electric cars, trains and electronic devices. The proposed merger would have created a new dominant player, significantly reducing competition for rolled copper products and increasing prices for European manufacturers. The remedies offered by Wieland were not sufficient to prevent this. Therefore, the Commission had to prohibit the merger, to protect industrial customers and final consumers."
Today's decision follows an in-depth investigation by the Commission of the proposed merger. The proposed merger would have combined Wieland and Aurubis Rolled Products, both producers of rolled copper products.Through the merger, Wieland would also have taken full control over Schwermetall, which manufactures and sells pre-rolled strip to both Wieland and Aurubis Rolled Products, as well as to other copper manufacturers. Schwermetall is responsible for over 60% of European pre-rolled strip sales.
Rolled copper products are used as an input for the manufacturing of many products, including in electrical engineering or electronics industries. They are used, for example, for the production of electrical connectors used in cars, trains and aircraft. Pre-rolled strip is used as an input in the manufacturing of rolled copper products.
During the investigation, a large number of European industrial customers expressed strong and substantiated concerns about the significant negative impact of the transaction– both upstream regarding access to pre-rolled strip from Schwermetall, and downstream regarding price increases for rolled products. The Commission's analysis of internal documents of the parties confirmed that these concerns were justified.
CONTINUE READING ON europa.eu