Philippines | FDA Advisory No. 2020-1053 || Public Health Warning Against the Purchase and Use of Unregistered Medical Devices in Foreign Characters:
---
---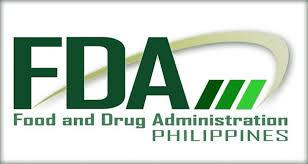 The Food and Drug Administration (FDA) warns all healthcare professionals and the general public against the purchase and use of the unregistered medical devices:
(*) KX white box (Type C, Infusion Sticker)
(*) 10ml Syringe
The FDA verified through post-marketing surveillance conducted on 28 May 2020 that the abovementioned medical device is not registered and no Certificate of Product Registration (CPR) has been issued. Pursuant to the Republic Act No. 9711, otherwise known as the "Food and Drug Administration Act of 2009", the manufacture, importation, exportation, sale, offering for sale, distribution, transfer, non-consumer use, promotion, advertising or sponsorship of health products without the proper authorization is prohibited.
Since these unregistered medical device product has not gone through the evaluation process of the FDA, the agency cannot assure its quality and safety.
CONTINUE READING ON ww2.fda.gov.ph