What are the Requirements for Using Aluminum Foil as a Functional Barrier?
---
---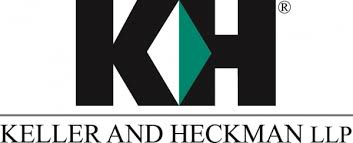 Question
I understand that the inclusion of an aluminum foil layer in laminate materials is considered by FDA to be a functional barrier. Should the aluminum foil layer have a minimum thickness to be considered a functional barrier for printing ink? Or does the aluminum foil layer thickness not matter if it has PET layers laminated on both sides?
Answer
While a number of FDA's food additive regulations in Title 21 of the Code of Federal Regulations incorporate the concept of a "functional barrier," e.g., 21 C.F.R. § 175.105 ("Adhesives) and 21 C.F.R. § 177.1390 ("Laminate structure for use at temperatures of 250F and above"), FDA does not specifically define this term. Under Section 177.1390, FDA does consider aluminum foil to be an effective barrier to migration of materials used on the non food-contact side of the foil, and the regulation does not specify any minimum thickness of the aluminum foil layer.
CONTINUE READING ON www.natlawreview.com