Switzerland | Amendment of the Chemicals Ordinance
---
---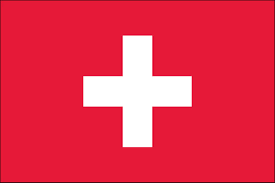 Title of document
Modification de l'Ordonnance sur les produits chimiques (13 page(s), in German; 13 page(s), in French; 12 page(s), in Italian)
Description
Language of Labeling: Currently, certain chemicals must be labeled in two official languages. Therefore, some products are legally placed on the market in Italian-speaking regions of the country while they are not labeled in Italian. In the future, the determining language for the labeling of all chemicals (eg, plant protection products, biocides, household products or fertilizers) will be the official language of the place of their distribution. Notification procedure for new substances: The revision also aims to modernize the notification procedure for new substances. Currently, only substances that are not on an Existing Substance List (EINECS) need to be notified with a defined dataset before being placed on the market. In the future, all substances which are not registered in the EU will have to be notified. Finally, the communication rules for preparations are adapted on two points: - It is planned that certain perfumes and dyes can be declared only by a generic name. - Custom paints prepared in limited quantities for a particular consumer or professional user, formulated at the point of sale, may be exempt from the obligation to communicate.
Notifying member: Switzerland
Notification: G/TBT/N/CHE/255
Objective tag
Consumer information, labelling; Protection of human health or safety; Protection of the environment; Harmonization; Reducing trade barriers and facilitating trade
Objective
La proposition vise à protéger la santé humaine et l'environnement. En outre, elle vise à aligner certaines exigences suisses sur celles de l'Union européenne.
Documents

Agency responsible
Office fédéral de la santé publique (OFSP)
Timing:
Submission: 10/05/2021
Reception: 10/05/2021
Distribution: 11/05/2021
Final date for comments: 10/07/2021
Proposed date of adoption: N/A