India | Acetone (Quality Control) Order, 2020 (1 page(s), in English)
---
---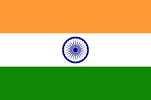 Title of document
Acetone (Quality Control) Order, 2020 (1 page(s), in English)
Description
Acetone is an important commercial solvent and raw material with a wide usage in the chemical, explosives and lacquer industry. It is being increasing used in the synthesis of a number of chemicals such as diacetone alcohol, methyl isobutyl ketone, porone, iso porone, methyl methocrylate and certain resins, and perfumes. The pharmaceuticals sector consumes huge quantity of Acetone as solvent in various synthesis operations. The Indian standard prescribes minimum purity of Acetone. The locally manufactured or imported Acetone shall conform to the Indian standard (IS 170:2004, reaffirmed 2015) and shall bear the standard mark under license from the Bureau of Indian Standards (BIS). Bureau of Indian Standards of the State Governments shall be the enforcing authority.
Notifying member: India
Notification: G/TBT/N/IND/129
Objective tag
Protection of human health or safety; Protection of the environment
Objective
The standard of Acetone is being made mandatory to protect the human health and overall eco system.
Documents

Agency responsible
Department of chemicals and Petrochemicals, Government of India
Timing:
Submission: 05/02/2020
Reception: 06/02/2020
Distribution: 07/02/2020
Final date for comments: N/A
Proposed date of adoption: N/A