A Smoking Gun Cancer-causing chemicals in e-cigarettes
---
---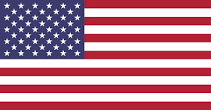 E-cigarettes (technically known as electronic nicotine delivery systems) have become big business. While e-cigarettes have been widely marketed for less than a decade, today U.S. sales are about 3.5 billion dollars a year and some estimates say that about 10% of Americans have used e-cigarettes. Use by teens has grown exponentially, tripling in one year. Part of the appeal of these devices is that they are marketed as safe and free of the health problems caused by cigarettes. In particular, many users believe that e-cigarettes do not produce cancer-causing chemicals.
The Center for Environmental Health commissioned an independent laboratory to test 97 e-cigarette products purchased from major retailers and online sellers for the production of two cancer-causing chemicals, acetaldehyde and formaldehyde. We tested products made by 24 companies, including all of the leading U.S. brands. Twenty-one of the 24 companies whose products were tested had at least one product that produced high levels of one or both of these chemicals, in violation of California's consumer protection law, Proposition 65.
CEH is taking legal action against these companies for failing to warn consumers about exposures to these chemicals from their products, as required under Prop 65. This follows our previous legal action against companies that were not informing customers about the nicotine in their products. Some e-cigarette consumers use nicotine-free products. While some people may believe that e-cigarettes without nicotine are safe, our testing showed that high levels of these cancer-causing chemicals are produced even by some e-cigarettes without nicotine.
CONTINUE READING ON www.ceh.or