A World Without Waste: Coca-Cola Announces Ambitious Sustainable Packaging Goal
---
---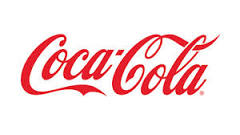 Coca-Cola today announced an industry-first goal to collect and recycle the equivalent of every bottle or can it sells globally by 2030.
The company and its global network of bottling partners will tackle the ambitious goal, which is part of a holistic plan called "World Without Waste," through a renewed focus on the entire packaging lifecycle – from how bottles and cans are designed and made, to how they're recycled and repurposed.
"Consumers around the world care about our planet. They want and expect companies like ours to be leaders and help make a litter-free world possible," said James Quincey, president and CEO, The Coca-Cola Company. "Through our 'World Without Waste' vision, we are investing in our planet and in in our packaging to help make the world's packaging problem a thing of the past." Read Quincey's op-ed titled "Why a World Without Waste is Possible."
CONTINUE READING ON www.coca-colacompany.com