Industry spending millions to avoid warning labels for cancer-linked chemical
---
---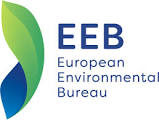 The Titanium Dioxide Manufacturers Association (TDMA) urged EU governments not to classify the substance as a suspected carcinogen, according to a confidential letter obtained by POLITICO.
They asked "for further time to build the scientific basis" to counter the decision, which would require manufacturers to label their products as carcinogenic in order to inform consumers. They also announced the launch of a €14m "science programme" aimed at countering potential restrictions and defending the commercial interests of its members.
The EEB has condemned the letter as an attempt to undermine the evidence-based process of decision making that is supposed to protect people and the environment.
Tatiana Santos, a Chemicals Policy Officer at the EEB, said: "Lobbyists are spending millions trying to stop people finding out that something they are breathing or eating may be causing cancer. We won't allow the industry to intimidate EU governments and put the health of citizens at risk."
Evidence suggests that titanium dioxide can pose a risk to people. In particular, some nano-particles may be able to penetrate body barriers such as brain or placenta, and accumulate in organs like liver and lungs.
CONTINUE READING ON eeb.org