EWG Roundup | Expanding PFAS Contamination Crisis, California Bans Brain Damaging Pesticide chlorpyrifos
---
---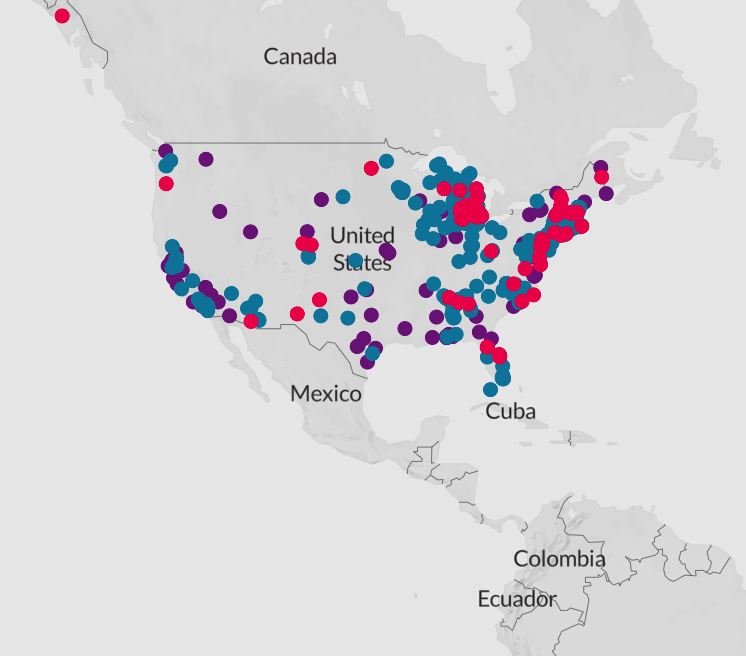 This week, EWG updated the groundbreaking map and analysis of sites reportedly contaminated with toxic fluorinated chemicals, also known as PFAS. As of March 2019, at least 610 locations in 43 states are known to be contaminated, including drinking water systems serving an estimated 19 million people.
"The Environmental Protection Agency has utterly failed to address PFAS with the seriousness this crisis demands, leaving local communities and states to grapple with a complex problem rooted in the failure of the federal chemical regulatory system," said Ken Cook, president of EWG, which has studied these compounds for almost two decades. "EPA must move swiftly to set a truly health-protective legal limit for all PFAS chemicals, requiring utilities to clean up contaminated water supplies."
In good news out of California, this week Gov. Gavin Newsom's administration said it will ban the use of the brain-damaging pesticide chlorpyrifos. This is in stark contrast to the March 2017 decision by the Trump Environmental Protection Agency, which shelved a scheduled ban on the pesticide at the national level.
An explosive report by The New York Times this week revealed that top political employees at the EPA ignored calls by the agency's scientists and lawyers to ban the toxic building material asbestos. Legislation has been introduced in Congress seeking governmental transparency in the use and health risks surrounding asbestos.
CONTINUE READING ON www.ewg.org