EU–Canada Summit: strengthening the rules-based international order
---
---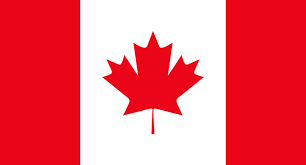 At the 17th Summit between the European Union and Canada held today in Montreal, the EU and Canada reaffirmed their determination to jointly address global challenges in a manner that strengthens the rules based international order, benefits citizens, and protects the planet by delivering on climate change and ocean commitments. Leaders expressed their resolve for rapid and concerted action to address the challenges facing the multilateral trading system.
"The EU and Canada believe that global issues require multilateral solutions. Together we are sending a clear message that international cooperation is beneficial to all," said the European Commissioner for Trade, Cecilia Malmström. "Nowhere is this more apparent than in our trade relationship. Almost two years after it entered into force, CETA is providing concrete proof of the mutual benefits of open trade. Exports on both sides are up, and our businesses and citizens are already seeing the benefits."
The European Union was represented by the President of the European Council, Donald Tusk, with the participation of Trade Commissioner Cecilia Malmström. Canada was represented by its Prime Minister, Justin Trudeau.
The European Union and Canada have agreed a Joint Summit Declaration.
CONTINUE READING ON europa.eu