Public consultation | Environmental crime – improving EU rules on environmental protection through criminal law
---
---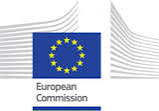 The Environmental Crime Directive aims to protect the environment through criminal law, appropriate sanctioning and cross-border cooperation. The Commission recently evaluated the Directive, and found that it did not meet its objectives.
This initiative will mainly review:
the scope of the Directive
sanction types and levels
judicial cooperation
organised crime
statistical data collection
practical law-enforcement.
CONTINUE READING ON: ec.europa.eu