45 NGOs write to EU Health & Food Safety Commissioner: Pesticide residues in agricultural imports must not compromise public health and the European Green Deal
---
---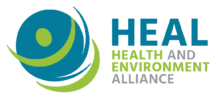 The European Commission is currently considering whether residues of certain pesticides that are banned for use in the EU should be allowed on imported products.
The decision comes against the backdrop of the European Green Deal and the Commission's stated ambition to reduce the EU's dependency on pesticides, and to set specific targets to reduce significantly both the use of chemical pesticides and the risk arising from it.
Our organisations fully support this ambition. Furthermore, we believe that EU farmers should not be exposed to unfair competition from abroad if they are to accept and work toward this important objective. For this reason, the EU should not allow the import of agricultural goods that have not been produced to the same high standards as those produced in the EU. Specifically, the EU should not allow the import of products that have been treated with pesticides that are banned in the EU, as stated by Agriculture Commissioner Janusz Wojciechowski.
CONTINUE READING ON www.env-health.org