Korea | Designation of Consumer Chemical Products subject to Safety Confirmation, and Safety and Labeling Standards
---
---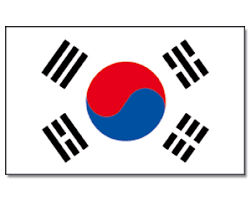 Title of document
Designation of Consumer Chemical Products subject to Safety Confirmation, and Safety and Labeling Standards (163 page(s), in Korean)
Description
Strengthening and rearranging safety and labeling standards of biocidal product. Designation of new product type(s) and uses thereof, and development or strengthening of relevant safety standards. Improvement of labeling standards.
Notifying member: Korea, Republic of
Notification: G/TBT/N/KOR/954
Objective tag
Protection of human health or safety
Objective
To protect public health and prevent any incidents like the humidifier disinfectant case by designating consumer chemical products that need risk prevention as consumer chemical products subject to safety confirmation, and establishing their safety and labeling standards for safety management.
Documents

Agency responsible
Ministry of Environment
Timing:
Submission: 26/03/2021
Reception: 26/03/2021
Distribution: 26/03/2021
Final date for comments: 05/05/2021
Proposed date of adoption: N/A