EPA Proposes Updates to Lead and Copper Rule to Better Protect Children and At-Risk Communities
---
---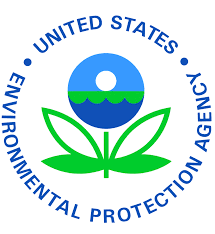 YORK, Pa. (October 10, 2019) — As part of Children's Health Month, the U.S. Environmental Protection Agency (EPA) announced a proposed rule that significantly improves the actions that water systems must take to reduce lead in the nation's drinking water. EPA Regional Administrator Cosmo Servidio announced the proposal at an event in York, Pa. This action represents the first major overhaul of the Lead and Copper Rule since 1991 and marks a critical step in advancing the Trump Administration's Federal Action Plan to Reduce Childhood Lead Exposures.
"This new Lead & Copper Rule proposal ensures that water utilities will act sooner to protect our children, as well as all Americans," said EPA Mid-Atlantic Regional Administrator Cosmo Servidio. "What better place in the Mid-Atlantic Region to make this announcement than here in York, where the York Water Company took quick action to address lead in the community by prioritizing the removal of lead service lines, well in excess of the regulatory requirement. I commend York Water Company for its commitment to protecting the community's health."
In conjunction with today's announcement, EPA and the Department of Housing and Urban Development have launched a new website that summarizes available federal programs that help finance or fund lead service line (LSL) replacement. The new resource also includes case studies demonstrating how cities and states have successfully leveraged federal resources to support LSL replacement projects.
The agency's proposal takes a proactive and holistic approach to improving the current rule—from testing to treatment to telling the public about the levels and risks of lead in drinking water. When finalized, this proposal will:
(*) Require more water systems to act sooner to reduce lead levels and protect public health.
(*) Improve transparency and communication.
(*) Better protect children and the most at-risk communities.
CONTINUE READING ON www.epa.gov