The restriction on the use of the fluorine compound PFOA and similar substances was approved by the EU Commission
---
---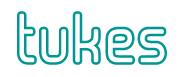 The use of the fluorine compound PFOA, its salts and similar substances is restricted in the EU due to health and environmental risks. The regulation is currently being discussed by the Commission as a so-called delegated act. Unless the European Parliament or the Council objects, the act shall enter into force.
On February 11, 202020, the Ministry of the Environment and the Safety and Chemicals Agency (Tukes) announced that Commission Regulation (EU) 2017/1000 restricting PFOA (Perfluorooctanoic acid) substances would be replaced by a stricter restriction on POPs Regulation 1021/2019 on Permanent Organic Compounds (4.72020). The restrictions must come into effect by December 3, 2020.
The restriction concerns the manufacture, import into the European Union and sale of PFOA, its salts and similar substances and mixtures and articles containing PFOA. The substances are used, inter alia, in the manufacture of fluoropolymers and elastomers, textiles and paper. The restriction extends to a wide range of product categories such as detergents, cleaners, cosmetics, ski creams and powders, fire-fighting foams, frying pans, clothing and shoes.
CONTINUE READING ON tukes.fi (Automatically translated from Finnish)