How Sharing is Innovating the Chemical Industry
---
---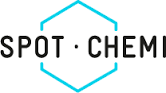 When it comes to improving company performance, there are few better methods than the sharing of ideas. While business meetings, both formal and informal, are the mainstay for exchanging information, this approach is often between only two organizations or just a handful of individuals. But in today's larger, more global business world, conferences are increasingly becoming the 'go to' method for sharing ideas.
Currently, the chemical industry is on the cusp of a new era, where 'sustainability' and 'Industry 4.0' are forging new paths for chemical companies. This makes the next few years a crucial time to share information to cope with these challenges.
It has become a crucial time to attend conferences.
Take for example the 2017 Green and Sustainable Chemistry Conference that took place in Berlin last year. A 4-day event that focused on the chemical industry's impact on the environment and how chemical companies can save money and be more ecological at the same time.
CONTINUE READING ON blog.spotchemi.com