Pesticides: pilot assessments on cumulative risk near to completion
---
---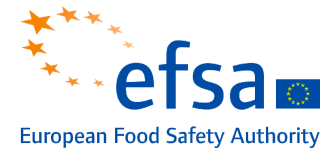 EFSA is close to completing two landmark assessments of the risks posed to consumers by multiple pesticides. The pilot assessments – looking at the cumulative effects of exposure to pesticides in food on the human nervous and thyroid systems – are expected to be finalised by the end of the year.
They have been made possible by the Monte Carlo Risk Assessment (MCRA) tool, a software program developed by the Dutch National Institute for Public Health and the Environment (RIVM) in close cooperation with Biometris, part of Wageningen University and Research. The tool has been adapted to perform assessments of cumulative exposure from pesticides as part of an ongoing partnership between EFSA and the RIVM.
What happens next? The software will now be further refined and complemented with a data model which, when fully developed, will house all the information necessary to perform full regulatory cumulative risk assessments. A proposal for the data model is published today.
CONTINUE READING ON www.efsa.europa.eu