Liquid mercury waste – temporary storage pending treatment for final disposal | Feedback period 19 July 2022 - 16 August 2022
---
---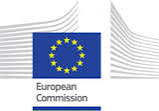 EU legislation allows liquid mercury waste to be temporarily stored in dedicated landfills, pending treatment for final disposal, until 31 December 2022.
As the EU still has significant stocks of liquid mercury waste awaiting proper treatment, the Commission intends to extend the temporary storage period until 31 December 2025.
This initiative will ensure sound management of the remaining stocks of liquid mercury waste in the EU.
CONTINUE READING ON: ec.europa.eu