Israel | SI 1104 - Vinyl chloride monomer in PVC packages and in the packaged product (6 page(s), in Hebrew)
---
---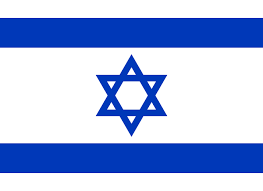 Title of document
SI 1104 - Vinyl chloride monomer in PVC packages and in the packaged product (6 page(s), in Hebrew)
Description
The existing Mandatory Standard, SI 1104, dealing with PVC packages, shall be declared voluntary. The products covered by the scope of this standard are also covered by the Israel Standard SI 5113. Therefore, this declaration aims to remove unnecessary obstacles to trade and lower trade barriers.
Notifying member: Israel
Notification: G/TBT/N/ISR/1224
Objective tag
Reducing trade barriers and facilitating trade
Objective
Lowering of trade barriers.
Documents
Agency responsibleIsrael WTO-TBT Enquiry Point
Timing:
Submission: 26/01/2022
Reception: 26/01/2022
Distribution: 27/01/2022
Final date for comments: 28/03/2022
Proposed date of adoption: N/A