Mapping PFAS chemical contamination at 106 u.s. military sites
---
---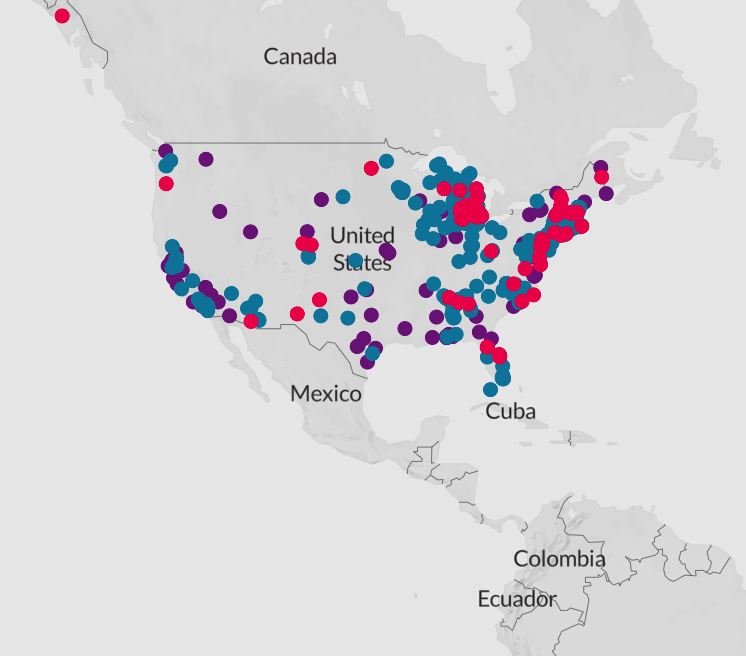 The Environmental Working Group has identified and mapped 106 military sites in the U.S. where drinking water or groundwater is contaminated with fluorinated chemicals, known as PFAS, at levels that exceed the Environmental Protection Agency's health guideline. But this is only the tip of a toxic iceberg that is largely hidden and still growing.
PFAS contamination on military installations is widespread because for nearly 50 years, the Department of Defense, or DOD, has used firefighting foam – so-called aqueous film-forming foam, or AFFF – that contains PFAS chemicals. Studies link PFAS exposure to kidney and testicular cancer, thyroid disease and weakened childhood immunity, among an array of serious health problems. PFAS chemicals bioaccumulate in human tissue and blood and can stay there for years.
The interactive map below shows sites of PFAS contamination identified through DOD reports analyzed by EWG. Clicking on a dot brings up details about tests of drinking water or groundwater and the levels of PFAS detected.
CONTINUE READING ON www.ewg.org