TTIP reloaded: big business calls the shots on new EU-US trade talks
---
---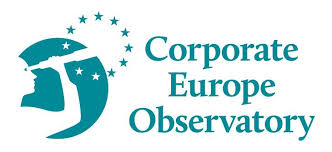 In July 2018 US President Donald Trump and European Commission President Jean-Claude Juncker launched "a new phase in the relationship between the United States and the European Union". Since then, EU and US officials have been busy preparing new trade talks. Both sides published draft negotiation mandates in January. And EU trade ministers could adopt the EU's mandates in a Council meeting starting today, 21 February 2019.
While the Commission insists that "this is a new process, which is unrelated to TTIP", negotiations could bring in many of TTIP's most controversial features by the backdoor. Between 2013 and 2016 TTIP met unprecedented public and parliamentary opposition across the EU. Concerns over the trade deal ranged from its threats to public services, the extreme powers TTIP would have handed to corporations to kill public interest laws, to waves of imports of unwanted genetically-modified (GMO) foods and fracked gas into Europe. Now the renewal of trade negotiations between the EU and US are reigniting those fears.
Two years after the suspension of the TTIP talks, many of the much maligned treaty's ghosts are already back to haunt us. Since the Trump-Juncker meeting, the European Commission has taken several steps to expand imports of controversial US products such as fracked gas and GMO soy. This is reminiscent of the TTIP times, where, to please the US and bring it to the negotiation table, the Commission weakened EU safety standards even before formal negotiations began.
CONTINUE READING ON corporateeurope.org