EU governments kick off talks on sustainable batteries
---
---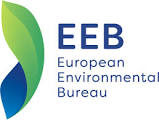 Some of Europe's largest green networks urge ministers to make durable, repairable and low carbon batteries the norm.
Environment ministers are meeting on Thursday to discuss, among other issues, the much-awaited revision of the EU's Battery Regulation.
From transport and energy storage to smartphones, the revision has the potential to reduce the environmental impact and downside risks of our increasingly electrified and digital economy.
CONTINUE READING ON eeb.org