World Cancer Research Day 2022
---
---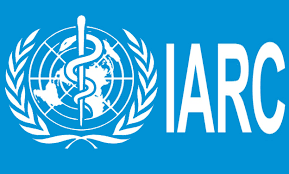 The International Agency for Research on Cancer (IARC) celebrates World Cancer Research Day, which occurs annually on 24 September. This year, the campaign focuses on efforts that strive to ensure equitable cancer outcomes for all. To mark the occasion, IARC has created posters highlighting the work of some IARC scientists in this area, which you are invited to share on your social networks.
Cancer research, whether the research question concerns prevention, treatment, modalities of service provision, or other aspects, must take disadvantaged groups into consideration to ensure that the findings and results contribute to more equitable management of cancer. Research institutions must ensure diversity and equity in their teams and pursue research topics that are particularly pertinent to disadvantaged groups in order to reduce differences across countries and regions and develop effective measures for all communities.
The motto for World Cancer Research Day 2022 is "Support research: to prevent cancer and catch it early". This year is the seventh edition of World Cancer Research Day. IARC was one of the leading organizations responsible for establishing World Cancer Research Day in 2016, and the Agency remains one of the principal promoting partners.
CONTINUE READING ON www.iarc.who.int