US EPA Announces $2.6 Billion to Improve Water Infrastructure Across the United States
---
---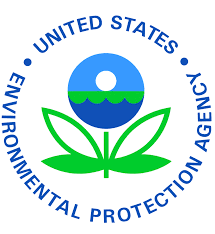 The U.S. Environmental Protection Agency (EPA) announced the availability of $2.6 billion in new funds to assist states, tribes and territories with improving drinking water and wastewater infrastructure across the country. This funding advances President Trump's efforts to rebuild the country's aging water infrastructure, create local jobs, and ensure all Americans have safe and clean water.
"EPA is delivering on President Trump's commitment to modernize our nation's water infrastructure and improve public health and environmental protections," said EPA Administrator Andrew Wheeler. "EPA's $2.6 billion contribution to the State Revolving Funds will enable more communities to make the investments needed to ensure Americans have safe water for drinking and recreation. These funds can also be combined with EPA's WIFIA loans to create a powerful, innovative financing solution for major infrastructure projects nationwide."
The six New England states are allotted more than $200 million of this funding through combined Clean Water and Drinking Water State Revolving Funds: $30,469,000 for Connecticut; $23,304,000 for Maine; $79,479,000 for Massachusetts; $26,883,000 for New Hampshire; $21,673,000 for Rhode Island and $18,783,000 for Vermont.
CONTINUE READING ON www.epa.gov