Federal Trade Commission Seeks Comments on Updates to Labeling Rule Geared Toward Reducing Energy Costs for Consumers
---
---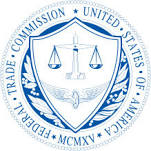 Today, the Federal Trade Commission announced it is seeking public comments on proposed updates to the Energy Labeling Rule which will allow consumers to more accurately compare the estimated annual energy consumption appliances before they buy them.
The FTC's Energy Labeling Rule, issued in 1979 under the Energy Policy and Conservation Act, requires that manufacturers attach labels to major home appliances and other consumer products that help consumers compare the energy usage and costs of competing models. The rule also prohibits retailers from removing or altering these labels.
It also requires Lighting Facts labels or other disclosures for many household appliances. These labels help consumers anticipate their energy costs and avoid costly surprises after a product has already been purchased.

CONTINUE READING ON: www.ftc.gov