Egypt | Draft standard ES 494-2 "Tableware Part 2: Requirements for stainless steel cutlery and silver plated utensils" (28 page(s), in Arabic)
---
---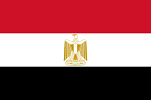 Title of document
Draft of Egyptian standard ES 494-2 "Tableware Part 2: Requirements for stainless steel cutlery and silver plated utensils" (28 page(s), in Arabic)
Description
This draft of Egyptian standard ES 494-2 which specifies material, performance requirements and test methods for table cutlery (knives, forks, spoons, carving sets, ladles, children's cutlery and other serving pieces). This Standard is applicable to stainless steel cutlery and to silver-plated nickel silver, or silver-plated stainless steel, cutlery. It does not cover cutlery made wholly of precious metals, aluminium, non stainless steel or that made entirely of nickel silver, nor does it cover gold-plated or chromium-plated cutlery. Three minimum thicknesses of silver are specified for silver-plated cutlery. Worth mentioning is that this draft standard is technically identical with ISO 8442-2/1997 (confirmed in 2019).
Notifying member: Egypt
Notification: G/TBT/N/EGY/281
Objective tag
Protection of human health or safety; Other
Objective
Safety requirements; Protection of human health.

Agency responsible
Egyptian Organization for Standardization and Quality 16 Tadreeb El-Modarrebeen St., Ameriya, Cairo – Egypt E-mail: [email protected] / [email protected] Website: http://www.eos.org.eg Tel.: + (202) 22845528 Fax: + (202) 22845504
Timing:
Submission: 14/03/2021
Reception: 15/03/2021
Distribution: 15/03/2021
Final date for comments: 14/05/2021
Proposed date of adoption: N/A