Opening of the Think Tank "Industrial Resource Strategies"
---
---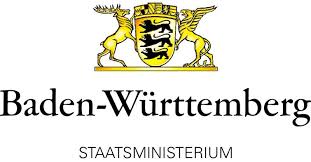 As a resource-poor country with a high share of industrial added value, Baden-Württemberg relies on the economical use of raw materials and the recovery of resources from waste. To meet the challenges of resource economics and to support the companies in the country, the state government decided on January 9, 2018, together with business and science to establish a think tank "Industrial resource strategies". Minister of the Environment Franz Untersteller officially inaugurated the think tank today (20.02.) At the Karlsruhe Institute of Technology (KIT).
"Obtaining resources, using resources, resource efficiency and resource recovery are the responsibility of politics and business," said Untersteller in front of the approximately 75 invited representatives from industry, politics, science and administration. "With the Think Tank we want to stimulate the dialogue between industry and politics, because only with the know-how and the practical relevance of the companies in the country will we be able to realize a sustainable resource strategy."
The "Industrial Resource Strategies" think tank aims to develop practical and innovative solutions, concepts and recommendations for action on a scientific basis, taking into account both the production process in companies and the energy and natural resources used. The Minister of the Environment is convinced: "With this unique think tank, Baden-Württemberg will become a pioneer in resource and resource efficiency."
CONTINUE READING ON um.baden-wuerttemberg.de (Automatically translated from German)