Costa Rica Focus: Animal products as well as foodstuffs
---
---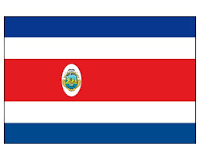 Animals and Animal Products

The document entitled Veterinary Operating Certificate (CVO) has been equipped with a more recent version of the application form. Moreover, the processing fees depending on the company size have been adjusted to the current fee structure which is established by the National Service of Animal Health (SENASA).
Furthermore, the pertaining document for digital submission of data related to sanitary products entitled Registration with the Electronic System for Sanitary Products has been amended concerning the fee to be paid for the digital signature.

Foodstuffs

The document entitled Registration of Foodstuffs has been enhanced with information with regard to the fee payment.
CONTINUE READING ON: madb.europa.eu