What UK climate policy will emerge from the Brexit mess? | Corporate Europe Observatory
---
---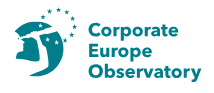 When the dust settles on Brexit it is likely that the British government will need a new approach to climate change. That's an opportunity to improve upon the EU Emissions Trading System (EU ETS), which has been at the heart of European climate policy since it was introduced in 2005.
Emissions trading is the main policy targeting greenhouse gas emissions at around 1,000 sites across the UK, including power stations, oil refineries, steel and cement works, chemicals plants and other industries, as well as carbon dioxide from planes flying elsewhere in the European Economic Area.
But the EU ETS has consistently failed. The EU is reducing its greenhouse gas emissions far too slowly, and cuts have come despite the ETS rather than because of it. The ETS has even rewarded polluting corporations with billions in unearned subsidies at the expense of ordinary citizens. Big business has profited by passing on the cost of "pollution permits" to consumers, even though many of those permits are received for free. Windfall profits have also been made from sales of surplus permits, with Tata Steel estimated to have made over £700 million this way over a seven year period.
The ETS has established itself as a paradise for corporate lobbyists, who work to introduce loopholes and technical tweaks to save companies money and allow them to avoid making substantial changes to clean up their core business. Exiting the ETS is no bad thing.
Yet the rhetoric of "taking back control" – the rather empty slogan of the Brexit campaign – has certainly not been applied to climate policy. Like many Tory policies, creating a UK carbon market would mean finding a new way to rehash past failures. The main precursors to the EU ETS were a scheme created by BP as part of the company's lobby against an EU-wide carbon tax, and a UK-wide carbon market created in the heyday of Blairism for a similar purpose. Both of these failed to reduce emissions and resulted in surplus pollution permits.
CONTINUE READING ON corporateeurope.org